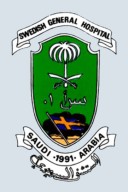 Letter from a prisoner of war [1]


"The Swedish field hospital. In the name of God

I am very unhappy that we are separated , but our separation lies in the hands of God. I am very sorry that I have nothing to give you except my finest words of your holy care.
I think these words are not sufficient, but I do not own more than words. Sorry! As long as I live I will remember your care. It's like church bells that keeps ringing in my mind. Something that I never felt from my family and my country ....

I have been very pleased with you , have not felt like a stranger even though I am a prisoner of war , so far from my family and my country. Although we have difficulties on different traditions and languages ​​, they do not prevent me from being happy and felt safe with you. I have learned a lot about you , your human treatment and the sense of human dignity ...
If I return to my family alive - Insh ` allah - I should say a lot about you , for all the people in my country, there are Swedes , who have no hatred. The main thing is that they have happiness and the joy of sharing.
I remember all of you , your smiles and laughter. I will miss you all.
A wounded man who loves you "
[1] "Desert Blues," The Story of the Swedish field hospital in Saudarabien 1991) Niklas Ekdal und Jonas Ekströmer).